2019 TAP's 23 rd Annual Rally in the Valley Event
March 28, 2019 - March 31, 2019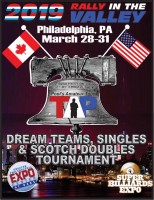 Rally in the Desert Valley
January 24 - 27 2019
Players can send in their dream team registration for this event for their dream team built of TAP players from all over the USA and Canada. TAP Scotch Doubles teams can sign euphoria and enter as well. TAPx singles to be unveiled if players in TAP that are 7 handicap and higher. 6s can enter but at their own risk! All will be using the TAP APP so bring a player that can keep score! We want to build a higher level of play. Come join us
Book your room at The Orleans for this event. Call in and let them know you're with TAP!!
Players can obtain Dream Team forms from their local operator. Note: Spaces are limited.
https://www.facebook.com/events/2164987367123644/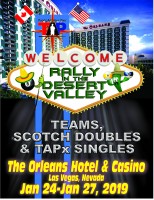 Location Owner
Host Locations
Are you looking for a fresh start for your customers? If you don't have TAP in your location feel free to contact us and we can show you how easy it is to bring great entertainment to your league player. You could win one of our "Host Location Lights" available in a number of colors. TAP Lights are also available for purchase at our Online Store.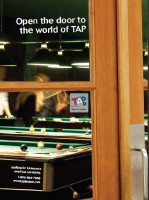 2019 TAP Nationals
November 2 - 7 2019
Great things happening on the TAP Homefront. Another great TAP Nationals to look forward to. Keep your eyes open for more information to come! Look out Biloxi we're coming for you!