Promotional Info
Magazine Advertisements
Have a look at the magazine ads that have been recently created. Click to view each ad.

You will need Adobe Reader software to view these forms. It's a free download. Click the graphic.
---
Promotional Coasters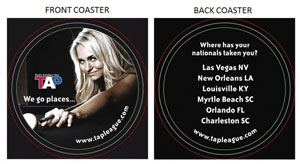 Visit your online store to order.
---
Cards, Posters & Sign-Up Sheets
Click on a design to visit your Online Store to order.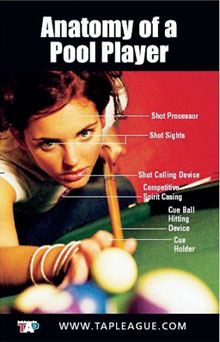 11x14 Full color heavy stock poster Post them up at your host establishment, local convenient store and gas station.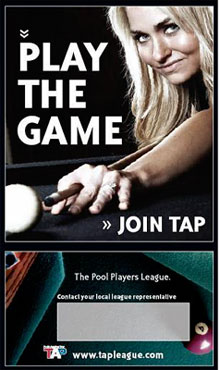 3x5 league hand out cards with players information printed on back. Give a stack to your favorite bartender, waitress or team captain and have a contest for the most turned in. Or just set them up at your host location with a simple fish bowl to drop them into and pick them up on league night.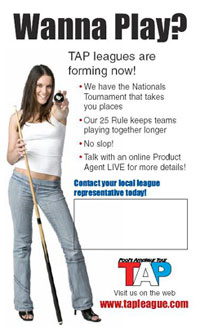 8.5 x11 league sign up sheets. Make it fun and have a contest in your host location for the most new recruitment sheets turned in.
Please contact us for more information.